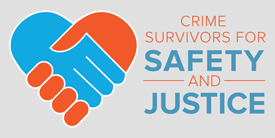 Add Your Name: Break the Cycle of Violence
Wayne works with communities most impacted by crime and violence in Florida. Here's what he says about our criminal justice system:
"Mass incarceration in this country has led to greater problems because after serving time, people can't find jobs. They can't find places to stay. They often haven't gotten the substance abuse or mental health treatment they need. So, they come back onto the streets in a worse way than when they went in." – Wayne E. Rawlins from Florida
If you agree, join our community known as Crime Survivors for Safety and Justice now by adding your name.