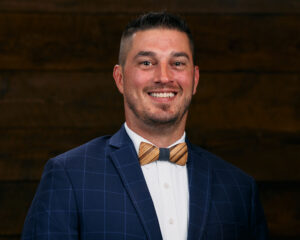 John has spent his entire career in public service, and is a seasoned policy and fiscal expert in the areas of criminal justice reform, homelessness, and behavioral health services. As Arizona State Director, John is responsible for crafting and advancing the Alliance's legislative platform at the Arizona Capitol in Phoenix.
John has successfully shepherded more than a dozen pieces of legislation in ASJ states that have removed barriers to employment and housing opportunities for formerly incarcerated or homeless individuals. His advocacy on fiscal issues has helped move more than $500 million into community-based programs that support health, housing, and employment for vulnerable people during his time at ASJ. Most notably, John crafted the nation's first statutory language defining the programmatic standards and services at Trauma Recovery Centers, a model which continues to be replicated for the benefit of crime survivors across the country.
Prior to law and policy, John spent time working as a teacher in Kenya and as a disaster relief director for the American Red Cross.
John received his B.A in Government and Psychology from the University of Notre Dame and his J.D. from Boston College Law School.
He is an avid hiker and cyclist, works part-time as a softball umpire, and is a well-known dog lover.