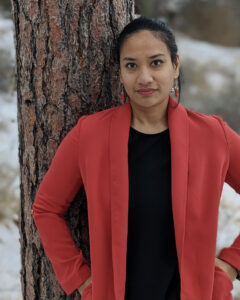 Anne Devan-Song is a Data and Analytics Specialist at the Alliance for Safety and Justice. She has over a decade of experience in field data collection and analysis, teaching, and research within the fields of tropical and disease ecology and social ecological systems. Her research funding sources have included the National Park Service, USDA, and the American Association for University Women (AAUW).
Anne has led multiple conservation-related projects in the US and several countries in Southeast Asia. She is passionate about the application of rigorous science in solving problems and community engagement. After graduating from the National University of Singapore, Anne obtained an M.Sc. from the University of Rhode Island and a Ph.D. from Oregon State University.
Currently, Anne lives in Central Oregon where she plays the viola for a community orchestra and enjoys cross-country skiing, mountain biking and climbing.