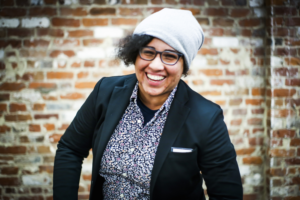 Kristina Villarini is the Digital Director for the Alliance for Safety and Justice and Californians for Safety and Justice. She is a strategic and tactical communications leader focused on data-driven analysis, user experience, audience insight and acquisition, and overall engagement. She aims to bring innovative approaches and solutions to each property, platform and campaign, including web/microsites, email, social, and video.
Prior to the Alliance for Safety and Justice, Kristina was the first Digital Director at Lambda Legal, where her team won two Shorty Awards for their work on the nomination of Brett Kavanagh to the Supreme Court. While at Lambda Legal, she led the organization's multi-channel digital efforts, empowering their clients and partners through digital storytelling and building their brands and visibility as ambassadors of LGBTQ+ and HIV civil rights in an increasingly monitored and documented activist space.
Kristina was previously the Director of Social Impact at Caring Across Generations and the former Digital Engagement Manager at GLSEN. She was an early adopter of social media and the web as a vehicle for brand building and community organizing before attending Brooklyn College to study English Literature. She interned for award-winning entrepreneur Seth Godin before continuing her studies at Northeastern University, pursuing their Graduate Program focused on Organizational Communication. She was named an "Edie Windsor Coding Scholar" in 2019 by LesbiansWhoTech and is an active volunteer.