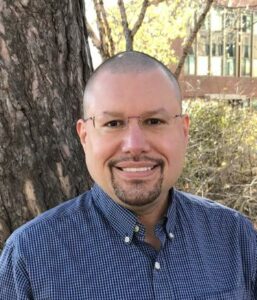 Nico is a nonprofit Information Technology (IT) leader who is passionate about transforming organizations through mission-driven IT strategic planning and currently serves as our IT Manager. He has dedicated the last twenty years of his career to a mix of IT management, nonprofit leadership, prison education and criminal justice reform. His previous positions include leadership roles with Arts Midwest, the Minnesota Prison Writing Workshop and Alternative Systems.
Nico has expertise in IT strategy, system architecture, business process improvement and automation, application development, technology analysis and forecasting, change management, relational database design, agile methodologies and nonprofit management and finances.
He holds a B.A. in Biology from Sarah Lawrence College, an M.F.A. in Creative Writing from Hamline University, and an M.S. in Management of Technology from the University of Minnesota.