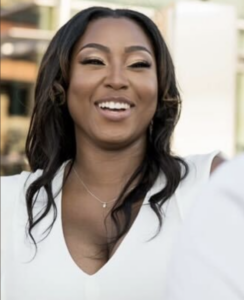 Kristina is the Program Manager for CSSJ at the Alliance for Safety and Justice. In this role, Kristina continuously collaborates with team members to ensure the division meets their organizational goals and benchmarks.
Her career in social justice began when she was working with a nonprofit organization located in Washington, DC who provided trauma-informed art therapy services for youth, children, and families who were experiencing various forms of trauma including financial crisis, homelessness, and crime. As a passionate lover of the arts and serving the community, Kristina also served as program manager of a local arts agency who provided grants to local artists, schools, and community arts organizations to enrich the lives of others.
Kristina received her M.A. in Nonprofit Arts Administration from Goucher College and her B.A. in Vocal Performance from Agnes Scott College. She currently resides in Atlanta, Georgia with her beloved husband and puppy!