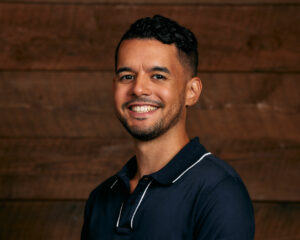 Julien is the Director of State Communications for the Alliance for Safety and Justice. He's helped secure hundreds of news stories and provided communications support to elevate crime survivor voices and public safety policies. This work has played a critical role in ASJ's legislative and political victories across the country. 
He also has extensive experience in city government and media relations, having worked as a media research analyst at the New York City Mayor's Office. He then served as a press officer for the NYC Department of Health and Mental Hygiene, where he was a spokesperson on various health equity-related issues, including environmental health and disease outbreaks.
Prior to joining the Alliance for Safety and Justice, Julien was a director at public affairs firm, SKDKnickerbocker. While there, he was a consultant to a variety of political, advocacy, and non-profit clients, including the Obama Foundation, a high-profile congressional campaign, and a nationally-renowned law firm working on behalf of sexual abuse survivors.Julien is a graduate of Fordham University and is a proud native of Queens, New York.