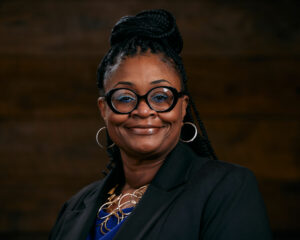 Bonnie Erica Horton serves as our TimeDone Northeast Regional Manager. She has worked as a social justice professional managing urban and rural programs for over 20 years. With a background in program development and administration, her experience includes managing regional workforce development programs for formerly incarcerated young adults and serving as a Principal of an inner-city charter school. Bonnie has managed programs spanning over 19 states throughout her career.
Prior to joining ASJ, Bonnie was the Grant Administrator for Cleveland Municipal Court where she oversaw project management for programs supporting the Greater Cleveland Drug Court, Mental Health Docket, Veterans' Treatment Court and the Human Trafficking Specialized Docket. She also serves on the Board of Directors for Uplifting People, Inc., and is a former Board Director with Gwinnett County Habitat for Humanity (GA). She is also a member of Sigma Gamma Rho Sorority Incorporated.
In 2018, Bonnie moved back to her hometown, Cleveland, Ohio where resides with her family.