Building New Constituencies to Win Safety for All
Alliance for Safety and Justice (ASJ) is a multi-state organization that aims to replace over-incarceration with more effective public safety solutions rooted in crime prevention, community health, rehabilitation and support for crime victims. Focused on the largest states in the country, we partner with state leaders and advocates to achieve safety and justice reforms through advocacy, organizing, coalition building, research and communications.
Launched in 2016, ASJ is currently engaged in eight states (Florida, Illinois, Ohio, Michigan, Texas, Arizona, Pennsylvania and our flagship in California-Californians for Safety and Justice). We are justice data and policy experts, grassroots organizers, attorneys and campaigners – we combine research and smart policy proposals with lobbying, constituency building and alliances to win changes in state laws.
ASJ is the sister organization of Californians for Safety and Justice, also a project of Tides Center and Alliance for Safety and Justice Action Fund, a 501(c)4 project of The Advocacy Fund.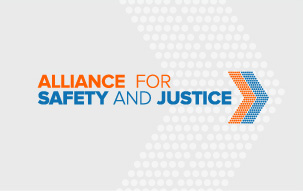 We are seeking an Arizona CSSJ Statewide Manager to manage Arizona's budding membership engagement activities for our Crime Survivors for Safety and Justice membership program, focused on organizing survivors of crime. The Arizona CSSJ Statewide Manager will be the leading "face" of CSSJ in the state, managing offline member recruitment and maintenance, developing relationships with members, and ensuring members, partners, and allies are aware of our bills. This position will work side by side with in-state capacity staff to engage state partners and develop relationships with electeds at the state level, represent ASJ and mobilize people at the capitol, and build our CSSJ chapter and member base in Arizona. This position requires someone who is knowledgeable in advocacy work, civic engagement, organizing -- and understands how to advance change in a trauma-informed way.