Building New Constituencies to Win Safety for All
Alliance for Safety and Justice (ASJ) is a multi-state organization that aims to replace over-incarceration with more effective public safety solutions rooted in crime prevention, community health, rehabilitation and support for crime victims. Focused on the largest states in the country, we partner with state leaders and advocates to achieve safety and justice reforms through advocacy, organizing, coalition building, research and communications.
Launched in 2016, ASJ is currently engaged in eight states (Florida, Illinois, Ohio, Michigan, Texas, Arizona, Pennsylvania and our flagship in California-Californians for Safety and Justice). We are justice data and policy experts, grassroots organizers, attorneys and campaigners – we combine research and smart policy proposals with lobbying, constituency building and alliances to win changes in state laws.
ASJ is the sister organization of Californians for Safety and Justice, also a project of Tides Center and Alliance for Safety and Justice Action Fund, a 501(c)4 project of The Advocacy Fund.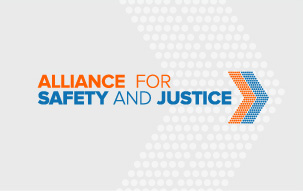 The Individual Giving Manager - a key member of ASJ's development team - will oversee all (c)3 and (c)4 individual giving activities. ASJ's current funding model is almost exclusively reliant on institutional gifts. Over the next three years, we aim to grow our individual giving programs to $2 million annually. A successful candidate will bring creativity, excellent communication skills, and a can-do attitude to our growing team. The Individual Giving Manager will be responsible for building a burgeoning individual giving program from the ground up, no task is too big or too small. Working closely with the Development Director and other key leaders, the Individual Giving Manager will build a new base of individual support by developing and executing a comprehensive individual giving strategy, including but not limited to prospecting and cultivating mid-level and major donors, building stewardship processes and protocols and deploying grassroots donor strategies. This experienced development professional will have the unique opportunity to strengthen ASJ's community of supporters and contribute to the growth and sustainability of our organization during a critical growth phase.