Building New Constituencies to Win Safety for All
Alliance for Safety and Justice (ASJ) is a multi-state organization that aims to replace over-incarceration with more effective public safety solutions rooted in crime prevention, community health, rehabilitation and support for crime victims. Focused on the largest states in the country, we partner with state leaders and advocates to achieve safety and justice reforms through advocacy, organizing, coalition building, research and communications.
Launched in 2016, ASJ is currently engaged in eight states (Florida, Illinois, Ohio, Michigan, Texas, Arizona, Pennsylvania and our flagship in California-Californians for Safety and Justice). We are justice data and policy experts, grassroots organizers, attorneys and campaigners – we combine research and smart policy proposals with lobbying, constituency building and alliances to win changes in state laws.
ASJ is the sister organization of Californians for Safety and Justice, also a project of Tides Center and Alliance for Safety and Justice Action Fund, a 501(c)4 project of The Advocacy Fund.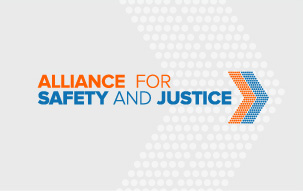 The State Director oversees in-state operations on behalf of ASJ in Ohio. In each ASJ state, the in-state operations include policy advocacy, relationship building, the coordination of organizing and grassroots mobilization as well as communications. ASJ's multi-state teams provide substantial support to staff in the states, allowing state directors to drive a sophisticated reform agenda and win change. Over time ASJ will build in-state teams consisting of at least four staff, with the State Director overseeing these teams and ensuring ASJ is effective and successful at advancing reforms and building influence. The State Director is the lead person facilitating ASJ's in-state work and representing ASJ in high-impact in-state relationships and partnerships. This is a position for a highly motivated and skilled advocate and leader, dedicated to advancing safety and justice reform in OH who can effectively communicate our priorities across the political spectrum and support relationships with funders.