Building New Constituencies to Win Safety for All
Alliance for Safety and Justice (ASJ) is a multi-state organization that aims to replace over-incarceration with more effective public safety solutions rooted in crime prevention, community health, rehabilitation and support for crime victims. Focused on the largest states in the country, we partner with state leaders and advocates to achieve safety and justice reforms through advocacy, organizing, coalition building, research and communications.
Launched in 2016, ASJ is currently engaged in eight states (Florida, Illinois, Ohio, Michigan, Texas, Arizona, Pennsylvania and our flagship in California-Californians for Safety and Justice). We are justice data and policy experts, grassroots organizers, attorneys and campaigners – we combine research and smart policy proposals with lobbying, constituency building and alliances to win changes in state laws.
ASJ is the sister organization of Californians for Safety and Justice, also a project of Tides Center and Alliance for Safety and Justice Action Fund, a 501(c)4 project of The Advocacy Fund.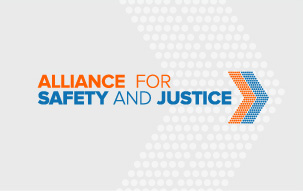 Posted on September 12, 2022
ASJ is seeking a Data and Analytics Specialist to lead the data collection and visualization aspects of a new project that ASJ is incubating, called Scaling Safety. Scaling Safety is a new, place-based effort to expand community-based prevention and public safety programs in a handful of cities across the country. The types of programs we aim to expand include victim services, violence intervention programs, reentry supports, and alternative mobile crisis responses to people with mental health needs. ASJ will implement the Scaling Safety in a handful of U.S. cities with varying data infrastructure and expertise levels. The Data and Analytics Specialist will curate, analyze, and effectively present data to help guide local decision-makers in prioritizing local prevention investments.