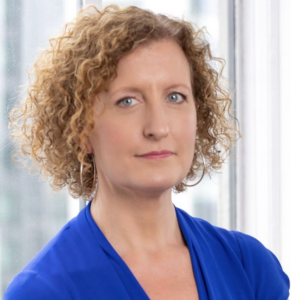 Lenore is the founder and President of Alliance for Safety and Justice, and founder and Executive Director of Californians for Safety and Justice. She is an attorney with extensive experience working to improve our criminal justice system. She is a regular commentator in the media about challenges within our prison and justice system and new approaches to smart justice.
Lenore was the Campaign Chair and co-author of Proposition 47, a California ballot initiative passed by voters in November 2014 to reduce incarceration and reallocate prison spending to mental health, drug treatment, K-12 programs and victim services. The initiative represents the first time in the nation voters have elected to reclassify multiple sections of the penal code to reduce incarceration and reallocate prison spending to communities.
Previously, Lenore served as Chief of Policy and Chief of the Alternative Programs Division at the San Francisco District Attorney's Office, where she spearheaded initiatives to reduce recidivism and improve public safety. She also crafted local and state legislation to aid victims of domestic violence, protect violent crime witnesses, reduce elementary school truancy and reduce recidivism.
Lenore also previously served as Director of Public Safety for the Oakland Mayor, overseeing the Mayor's violence-reduction and police recruitment initiatives, and as Director of the San Francisco Mayor's Office of Criminal Justice. There she oversaw $10 million in violence-prevention grants, advised the Mayor on public safety matters, and launched a citywide gun buy-back program, Community Policing Task Force and Juvenile Justice Task Force.
Lenore serves on the Advisory Board of the Innovations in Prosecution initiative of John Jay College of Criminal Justice and is a member of the California Health and Human Services Agency's Behavioral Health Task Force. She is also a cofounder and served as the inaugural Chair of the Board of the Center for Youth Wellness, an initiative to reduce the health impacts of toxic stress on urban youth. She holds a J.D. from NYU School of Law and a B.A. from UC Berkeley, and lives with her family in Oakland, California.