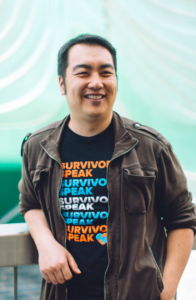 Seung is a veteran of local government and  has extensive experience on electoral and  advocacy campaigns. In New Orleans Mayor Mitch Landrieu's inaugural term, Seung served for three years as the city's youngest cabinet member.  As a cabinet member, he was tapped to operate and turn around the city's beleaguered juvenile justice system, which was under federal court oversight for unconstitutional conditions.
He previously served as Chief of Staff to City Councilmember Shelley Midura, for whom he drafted policies and managed campaigns to reform the city's troubled police department with an Independent Police Monitor, safely reduce the population in the city's adult and juvenile jails, and create an Office of Inspector General and Ethics Review Board to watchdog against waste and corruption in city government.
Prior to his work with the city, Seung worked for the Juvenile Justice Project of Louisiana as Communications Director and following Hurricane Katrina, he co-founded a criminal justice reform advocacy nonprofit called Safe Streets, Strong Communities.
Seung is a proud graduate of the University of Wisconsin where he studied English and Sociology.