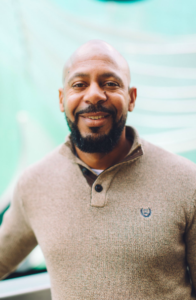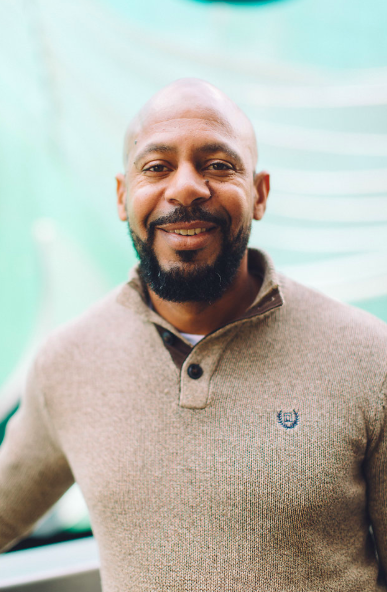 Aqeela Sherrills is a spirit-centered activist, working to promote healing in marginalized communities and community ownership of public safety and is the National Training Director for Crime Survivors for Safety and Justice.
Aqeela grew up in the Jordan Downs Housing Project in Watts, Los Angeles and at 19, he began working with football star Jim Brown and co-founded the Amer-I-Can Program, Inc. to heal gang violence around the country by negotiating peace treaties in those cities. In 1992, he and his brother Daude, along with several others, forged a historic truce between the Crips and the Bloods in Watts. When the ceasefire began to fray, the Sherrills brothers created the Community Self-Determination Institute in 1999 to tackle the overwhelming personal and social issues and trauma experienced by members of the community.
On January 10, 2004, Sherrills' 18-year-old son, Terrell, home from studying theater arts in college, was shot and killed. Determined that Terrell's death not be in vain, Aqeela launched the Reverence Project to develop comprehensive wellness centers in urban war zones in order to introduce those who suffer from high levels of trauma to alternative healing technologies to support individuals on their healing journeys.
In addition to working with ASJ, Aqeela advises the Honorable Mayor Ras J. Baraka, Mayor of Newark, NJ on his community-based violence reduction initiative, is a fellow with the Just Beginnings Collaborative, a national network of leaders and organizations working to end child sexual abuse, and serves as a partner in LOCOL, a national fast food chain bringing healthy and responsibly-sourced food to inner cities.