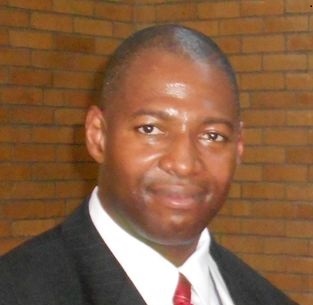 Edward Little, is a leading policy professional in criminal justice reform with an extensive background in the areas of social justice, workforce development, reentry, and policing.
Ed served on the Bail Bond Review Steering Committee with other community stakeholders, and legal professionals from around the community engaged in a campaign to reform Cuyahoga County's Broken Bail System. In an effort to end the practice of incarcerating the poor and disenfranchised who languish in a jail cell because they cannot afford to pay bail.
Ed has worked with members of Ohio's General Assembly to develop comprehensive legislation addressing criminal justice reform, reentry policy and collateral sanctions. These bills include
but are not limited to: HB 130, HB 86 and SB 337 this legislation was designed to remove barriers to reentry for disenfranchised returning citizens.
For many years Ed worked on public policy campaigns to end mass incarceration. He worked on policy initiatives to establish Ban-the-Box initiatives in municipal and county government. He has lead organizing campaigns to promote voter registration and turn out people previously
impacted by the criminal justice system to the polls.
Ed served as a consultant to Cuyahoga County Department of Justice Affairs to assist with the creation, strategic planning, and establishment of the first Office of Reentry in the State of Ohio.
Ed is a founding member and Co-Chair of the Collaborative for a Safe Fair and Just Cleveland (CSFJC). The Collaborative helped to develop the comprehensive reforms outlined in Cleveland's Consent Decree with the Department of Justice. Ed continued to work with Cleveland Police
Commission (CPC) to develop policies for Search and Seizure, Community Problem Oriented Policing, and the Community & Police Mediation Program.
In 2017 Ed was honored – along with several of his colleagues – at the Annual Cleveland NAACP Freedom Fund Dinner, with the 'Cleveland Leadership Award' for his work and commitment to
Police Reform.
Ed is dedicated to being a strong advocate for change and serving as a powerful voice for justice reform and ending mass criminalization in California and across the country.
Ed currently lives in Sacramento.