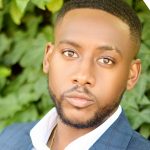 Richard Washington is an experienced and innovative program manager who has spent years working at the intersection of social justice and victim advocacy. Currently, Richard serves as a Research and Program Manager,  providing lead project support and management to one of ASJ's newest safety solutions programs.
Before joining ASJ, Richard spent over five years at The National Center for Victims of Crime, managing their National Crime Victims Bar Association and Project Safe Neighborhoods initiative. Richard also played a key role in establishing their Building Bridges Project, bringing together systems-based and community-based organizations to implement enhanced strategies to serve communities of color.
Richard received a B.A. in Criminal Justice and African American Studies from Old Dominion University and an M.A. in Law and Legal Studies. He currently resides in Hollywood, Florida.