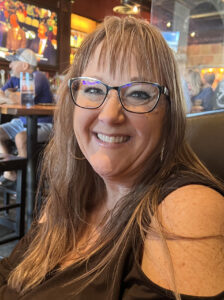 Faith serves as the CSSJ Events & Community Manager and she is no stranger to meeting and event planning, with over 15 years working with corporations, non-profit agencies, Christian ministries, and small businesses to plan conferences, events and meetings both domestically and internationally.
Her biggest areas of expertise are in CVENT, hotel contract negotiations, as well as finding ways to express her creativity through her planning skills and putting her special "Faith stamp" on every meeting/event she plans.
When not at work, Faith can be found rolling on the floor laughing with her grandsons or at church with the praise and worship team. She and her husband of 25 years have three children – two sons and one daughter – and 3 grandsons and they all live in Hurst, Texas.
A longtime advocate for diversity, equity and inclusion, Faith is proud to be joining the Safe and Just Family and to contribute her skill set in service of creating safer communities throughout our great Nation.